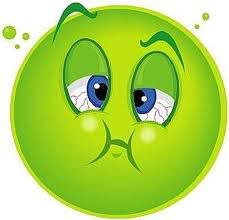 The liver is an amazing organ! It is the workhorse that keeps our body in top function. When we have overloaded it with junk food, or had to take medications, or any number of stresses, it's time to stop and think, do you need a liver cleansing diet?
It's the second largest organ in our body, and it has the vital ability to re-generate. The liver checks out anything that passes through it, deciding whether to retain or excrete chemicals as necessary. It produces bile that is used for the digestion of fats.
Our liver, along with our kidneys, processes chemicals and eliminates them through sweat, urine, and feces. It stores glucose in the form of glycogen, a complex starch, as reserve energy, and it has an important role in the metabolism of protein and fat. And, this is only some of the role of our liver.
Wow! What an amazing machine our liver is. But, sometimes we make it work too hard and it cannot keep up with our demands. Although our liver can regenerate and repair itself, we can traumatize it until it is not able to repair. So, we must take care of our liver, and sometimes with a liver cleansing diet, give it a chance to rest. Our lifestyles, eating habits all contribute to exhausting our livers.
Giving yourself a healthy detox is a way to cleanse your liver and restore it to its correct function. You need to remove any unwanted toxins that congest in your body and replace them with healthy nutrients. So, when you need a liver cleansing diet, how do you do this painlessly and quick?
Easy 4 Day Liver Cleansing Diet
Before starting your cleanse, slowly cut out the 'avoid' foods:  fried salty foods, lunch meats, alcohol, coffee, smoking, red meats, fizzy drinks.
For 2 days eat and drink only these:
plenty of water to flush toxins from the body
eat organic and natural fresh foods
vegetables and foods rich in fiber
foods low in sugar and saturated fats
herbal teas, fresh fruit juices.
For the next 2 days take a liquid diet:
fresh cooked broths
fresh vegetable juices
fresh fruit juices.
If you want to go into deeper liver cleansing than two days, look into a raw juice cleanse. There are tested and safe programs you can easily follow at home.
After your liver cleanse, slowly re-introduce the correct food and drinks. The more fresh food you eat, the more living enzymes you are giving to your body to create new, healthy cells.
We only have one body, one liver. We owe it to ourselves to take care of our bodies. We all want to feel healthier and have more energy. So, start today to think HEALTHY.
Article Source: http://www.articlesbase.com/wellness-articles/easy-4-day-liver-cleansing-diet-4149073.html
Get rid of those extra pounds and that sluggish feeling through a Liver Cleansing Diet. It's easier than you think! Click here to get the secret to a Healthy Detox and a whole new you.